At Love Good Fats, we live & breathe diversity and truly believe that Love is Love.
Learn more about our commitment to diversity and the LGTBQI community.

Meet Suzie our Founder & CEO and proud member of the LGBTQI community and learn about how Love Good Fats is supporting Rainbow Railroad.

Raising $50,000 to save lives with Rainbow Railroad
We are proud to support Rainbow Railroad on their mission to help LGBTQI people seek safety from persecution. We are donating $1* from every limited edition variety pack to Rainbow Railroad with the goal to raise $50,000 and save 4 lives through effective support and travel to safe countries without state-sponsored violence, like Canada.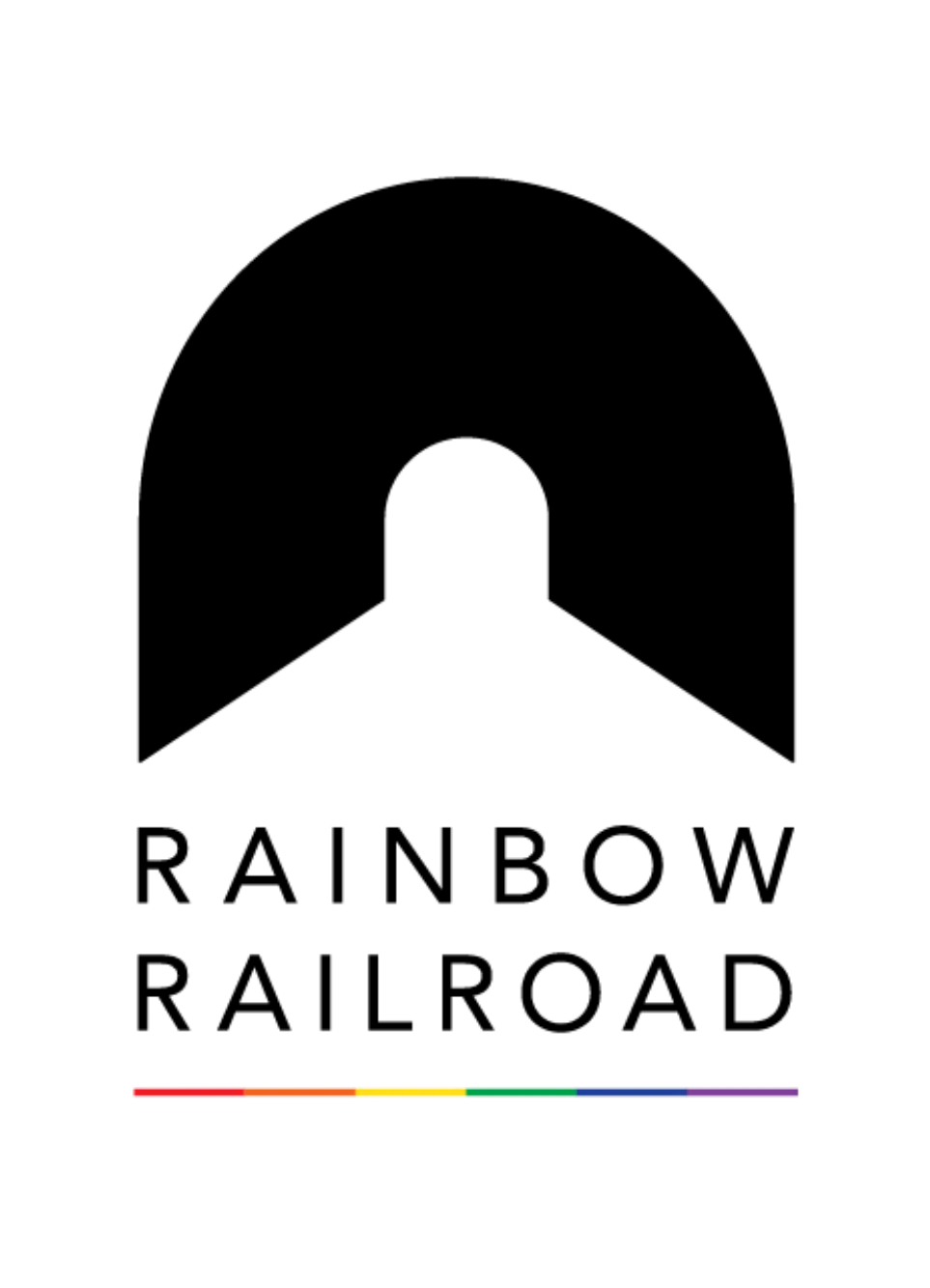 Rainbow Railroad is a registered charity helping LGBTQI people seek safety from persecution.

Limited Edition Pride Variety Pack
Show your pride and support Rainbow Railroad by purchasing this very special Limited Edition Pride Variety pack.
Each 12-pack includes :
2x peanut butter chocolatey

2x mint chocolate chip

2x lemon mousse
2x cookies & cream

2x chocolate chip cookie dough (plant-based)

2x coconut macadamia (plant-based)
Love Good Fats is on a mission to celebrate bravery and courage
We are on a mission to build a company that lives and breathes inclusion and diversity; that celebrates bravery and courage. We are proud to have built a diverse and inclusive work environment. We are more than 50% women, 15% LGBTQI and 27% first/second generation immigrants. We each bring unique talents and perspectives to the table and it is a critical part of our corporate fabric to make room for people to thrive in a safe space.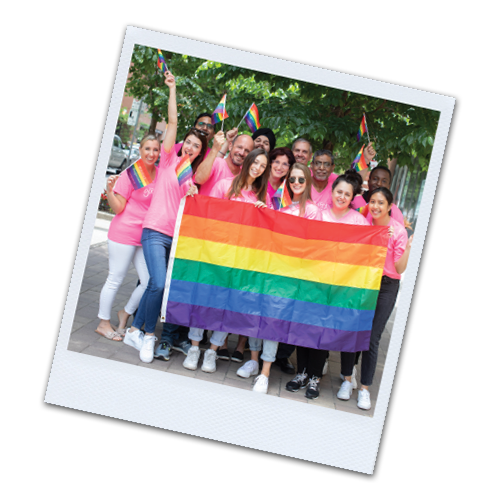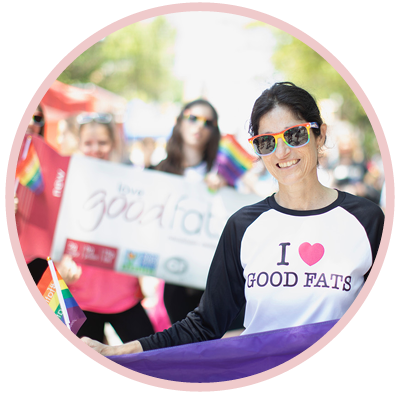 Hello!
I'm Suzie, the proud founder and CEO of Love Good Fats. I am blessed to be a gay mom in a country that has enabled me to thrive and build a fast-growing company while also owning my identity. I am so proud to support my LGBTQI community through our partnership with Rainbow Railroad! I am incredibly grateful that so many leading Canadian retailers will be supporting the program with incredible displays. Visit these fine retailers to find the Limited Edition Pride Variety Pack in-store.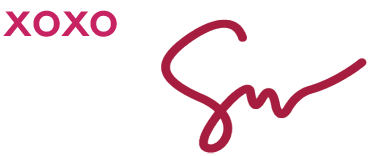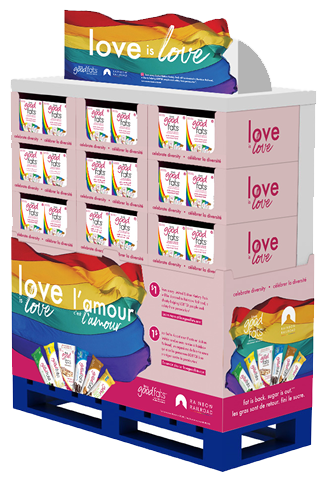 Chez Love Good Fats, nous vivons et respirons la diversité et nous croyons fermement que l'amour, c'est pour tout le monde.
Découvrez-en plus sur notre engagement envers la diversité et la communauté LGTBQI.

Récoltons 50 000$ au profit de Rainbow Railroad pour sauver des vies
Nous sommes fiers de soutenir Rainbow Railroad dans sa mission d'aider les personnes LGBTQI à fuir la persécution. Pour chaque boîte Assortiment Fierté en édition limitée vendue, nous remettrons la somme d'un dollar* à Rainbow Railroad dans le but de récolter 50 000 dollars et de sauver 4 vies en appuyant le travail efficace de cet organisme qui aide des personnes à fuir la persécution sanctionnée par l'état et à trouver refuge dans des pays comme le Canada en contribuant au financement de leurs frais de déplacement d'urgence.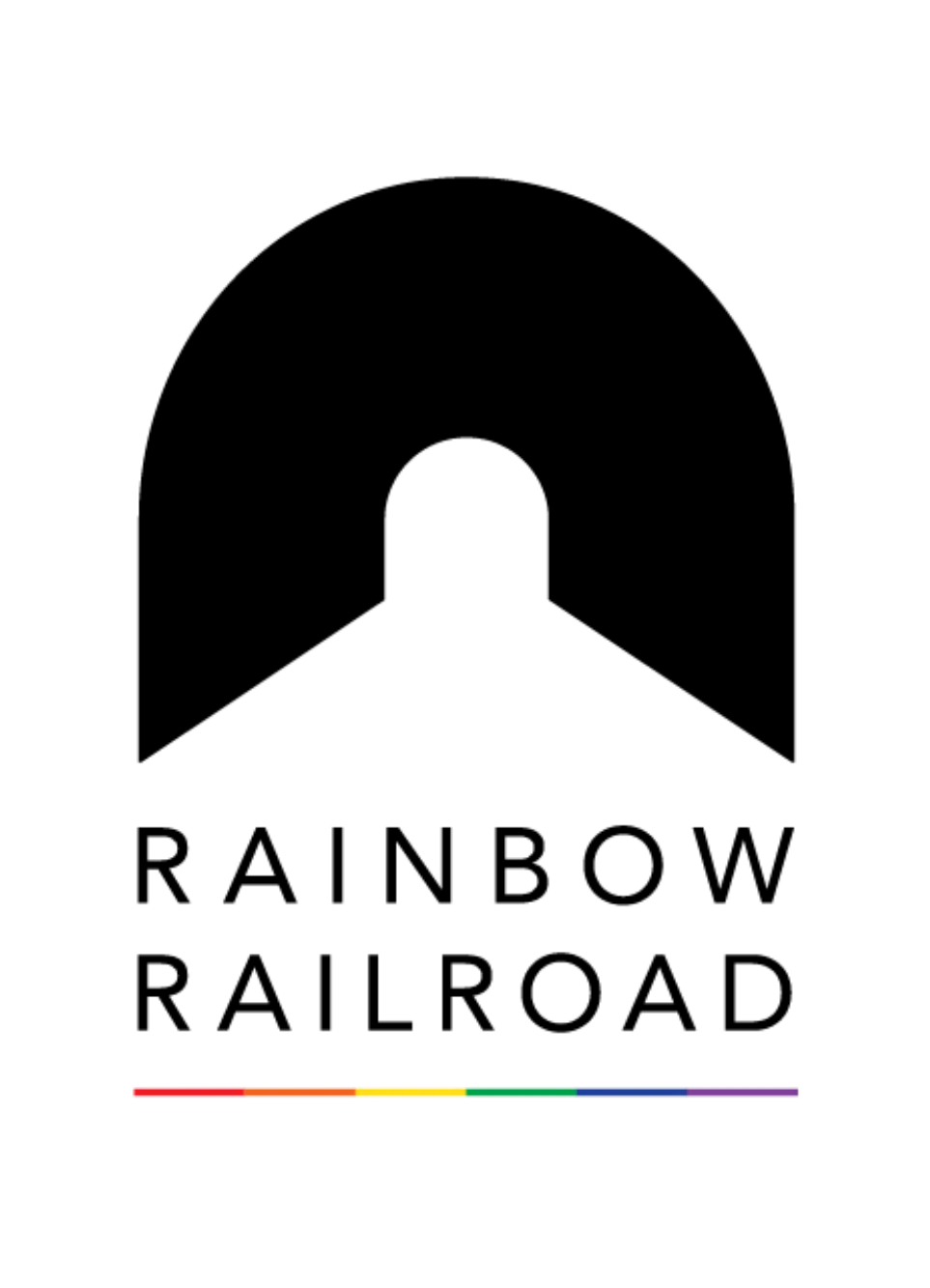 Rainbow Railroad est un organisme de bienfaisance enregistré qui aide les personnes LGBTQI à fuir la persécution.
Assortiment Fierté en édition limitée
Affichez votre fierté et aidez à soutenir Rainbow Railroad en achetant cet Assortiment Fierté très spécial offert en édition limitée.

Chaque boîte de 12 barres contient:
2 x beurre d'arachide chocolaté

2 x pépites de chocolat et menthe

2 x mousse au citron
2 x biscuits et crème

2 x pâte à biscuits et pépites de chocolat (végétal)

2 x noix de coco noix de macadamia (végétal)
Love Good Fats est en mission pour célébrer la bravoure et le courage
Notre mission est de bâtir une société qui vit et respire l'inclusion et la diversité, qui célèbre la bravoure et le courage. Nous sommes fiers d'avoir intégré la diversité et l'inclusion dans notre environnement de travail. Nous sommes plus de 50% de femmes, 15% de personnes LGBTQI et 27% d'immigrants de première et deuxième générations. Chacun d'entre nous apporte des talents et des perspectives uniques, et c'est pourquoi offrir un endroit sûr dans lequel les gens peuvent s'épanouir fait partie intégrante de notre étoffe corporative.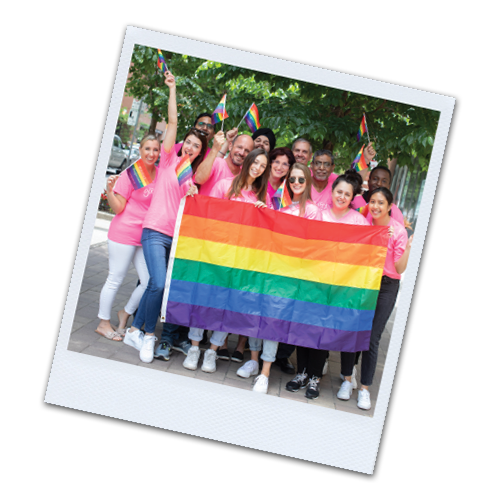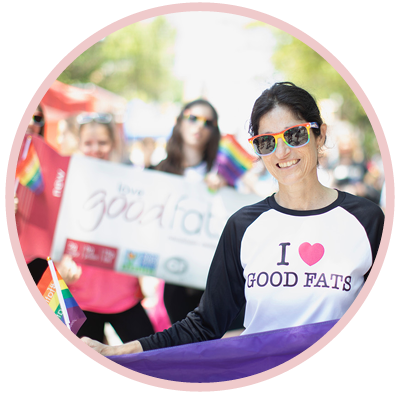 Bonjour !
Mon nom est Suzie, fière fondatrice et PDG de Love Good Fats. J'ai la chance d'être une mère lesbienne vivant dans un pays qui m'a permis de m'épanouir et de bâtir une entreprise en pleine croissance tout en conservant mon identité.
Je suis très fière de soutenir ma communauté LGBTQI grâce à notre partenariat avec Rainbow Railroad ! Je suis incroyablement reconnaissante qu'autant de grands détaillants canadiens appuient ce programme en ayant dans leurs commerces ces merveilleux présentoirs. Rendez visite à ces détaillants de qualité pour trouver l'édition limitée de notre Assortiment Fierté.