click here for smoothie recipes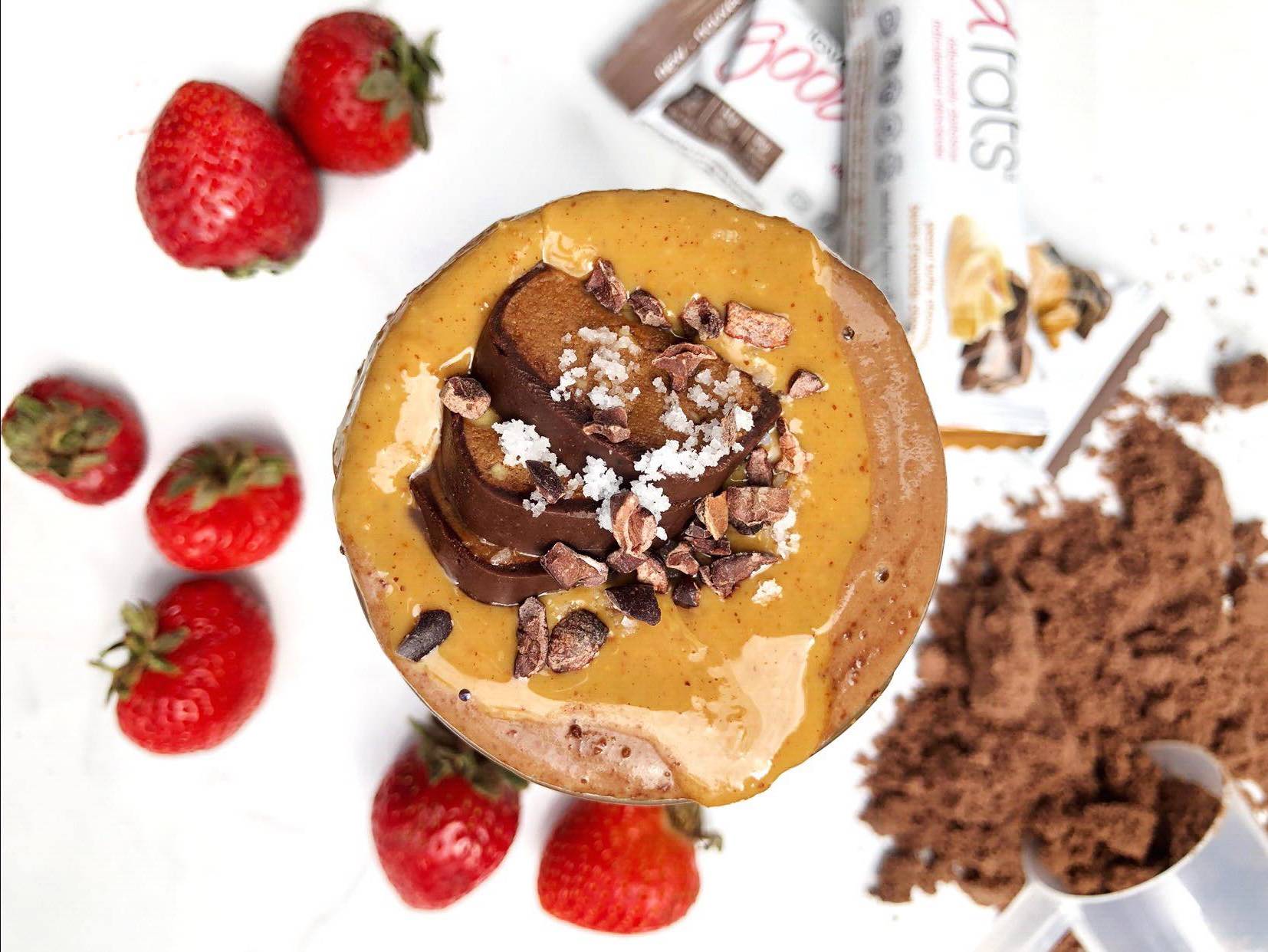 double trouble keto peanut butter chocolatey smoothie
Nutritious and healthy smoothie that perks up your morning and gives you a jump in your step for the rest of the day!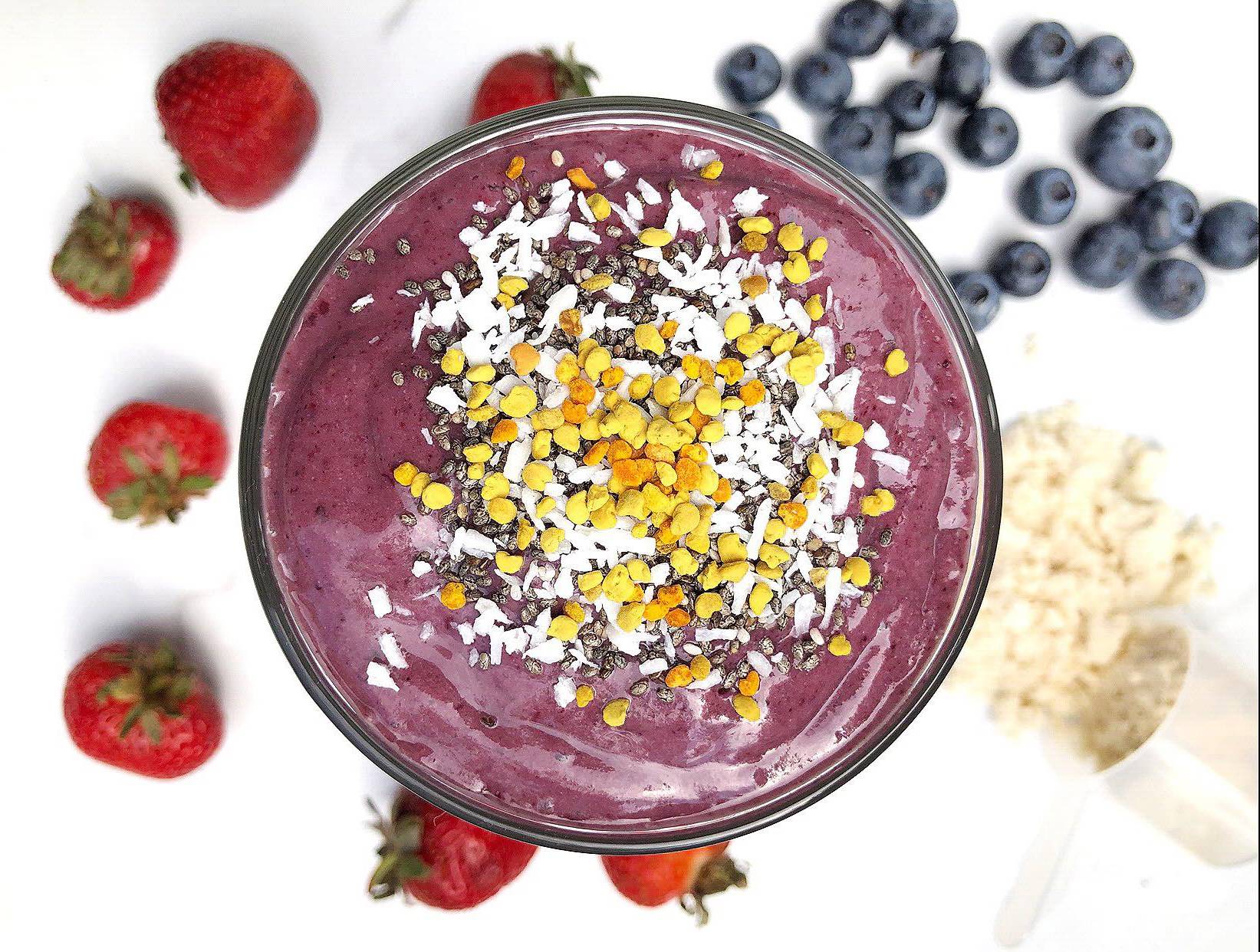 keto vanilla berry smoothie
Easy, quick and delicious! A smoothie that you'd love to make over and over again.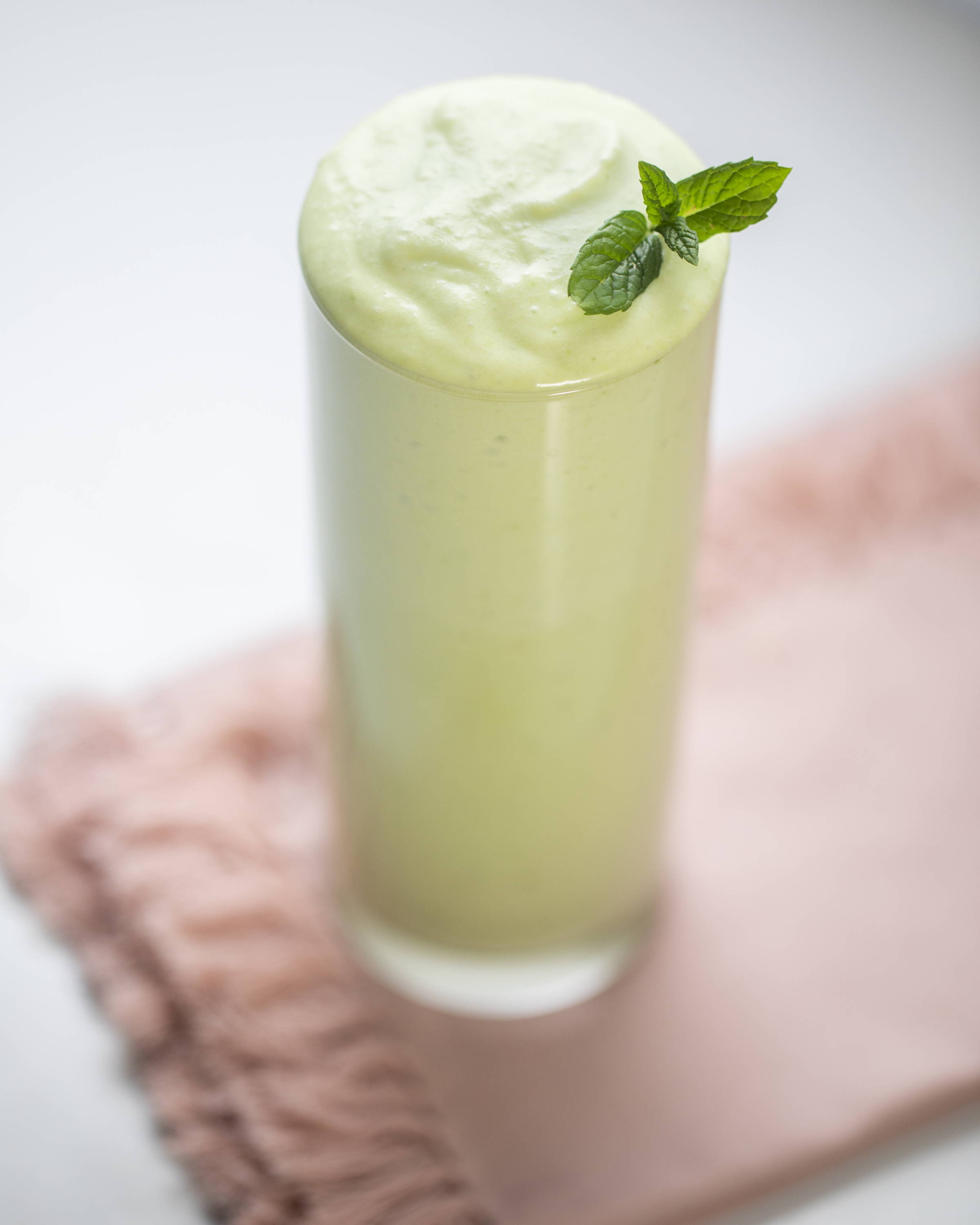 anti-inflammatory smoothie
A great way to incorporate some super foods into your KETO diet is through a smoothie.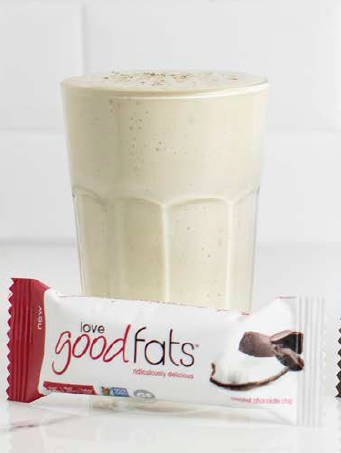 sandra's sunrise smoothie
Energize your day with a wake up smoothie.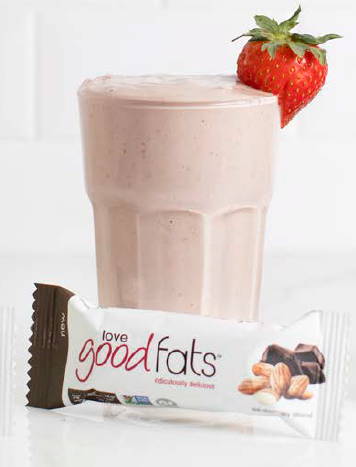 zalaina's pink perfection smoothie
yumm this delicious smoothie will have you wanting more.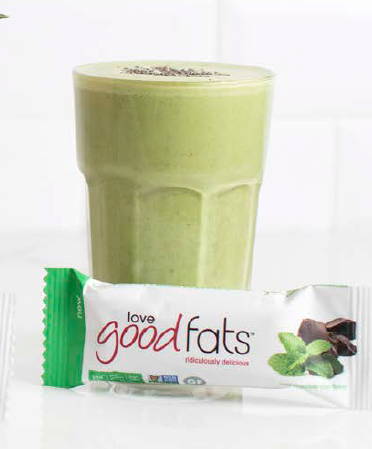 chets mint magic smoothie
enjoy the magic of a mint smoothie sent in by a fan.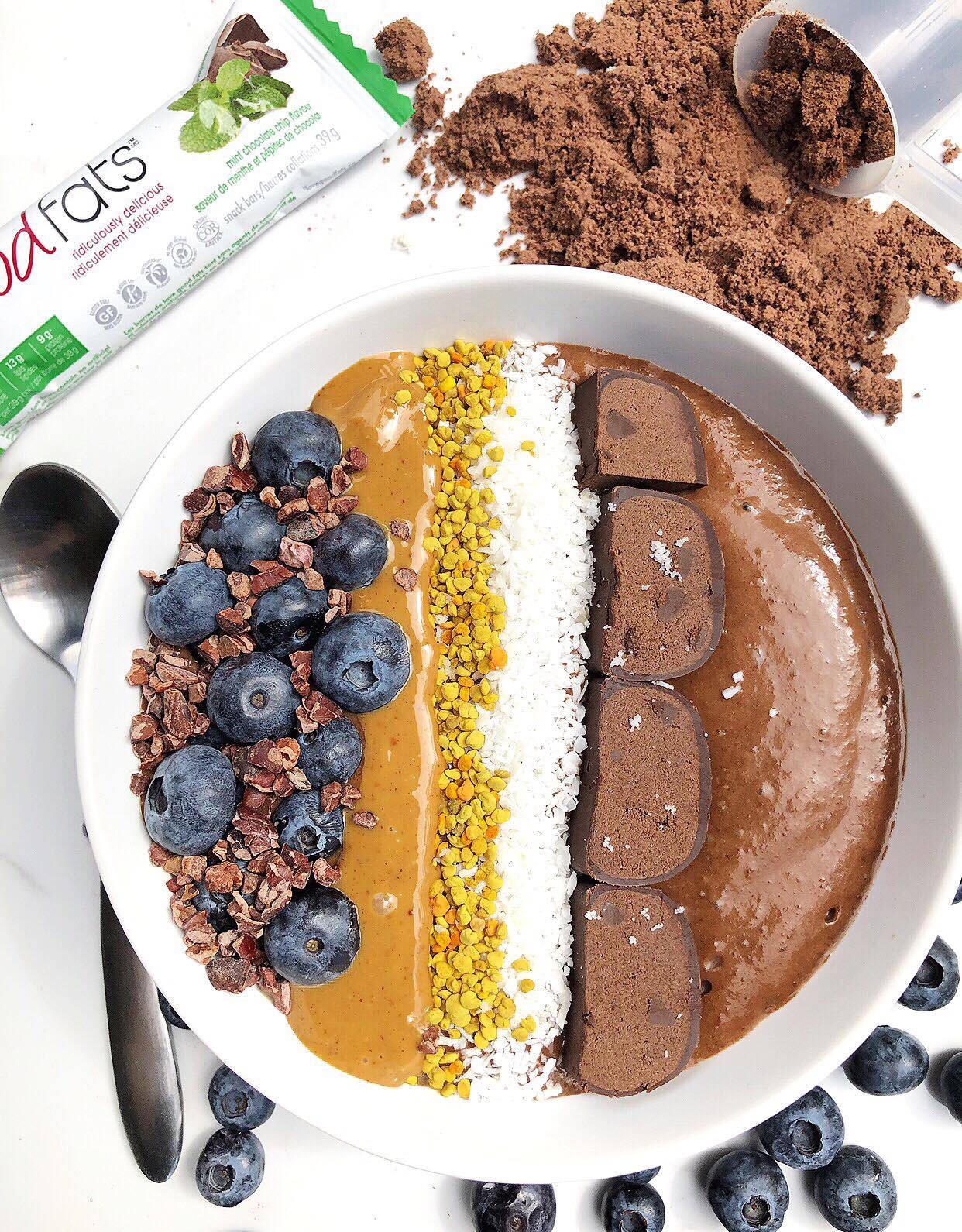 peppermint patty smoothie
Refresh your day with the dynamic duo of mint and chocolate in the form of a smoothie that is keto-friendly, low carb, low-sugar and keep you full for longer during the day.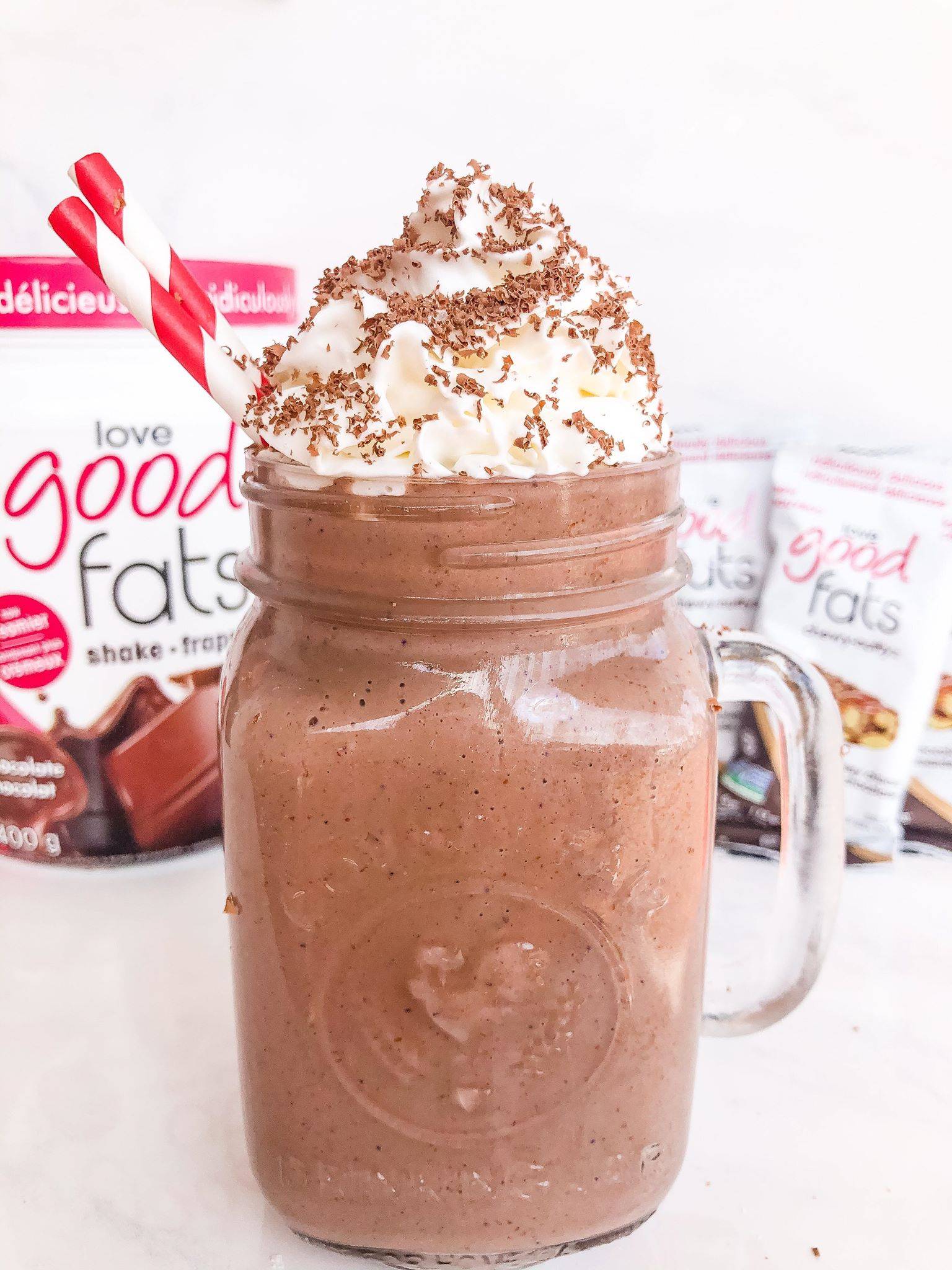 keto iced spicy hot chocolate smoothie
An iced low-sugar, keto-friendly hot chocolate with a dash of spice and your favorite plant-based milk is the perfect drink for any hot summer afternoon.
keto raspberries & cream smoothie (with whipped cream!)
If you're looking for something colourful and Instagram worthy, this raspberry and cream smoothie is the best option for you! It's the perfect low sugar snack that you can enjoy anytime between your meals.
keto chocolate cauliflower breakfast smoothie
There are so many different ways to make your breakfast smoothie delicious and adding cauliflower to it is one of them. This keto cauliflower recipe is mixed with berries and chocolate and topped with a variety of high fibre superfoods.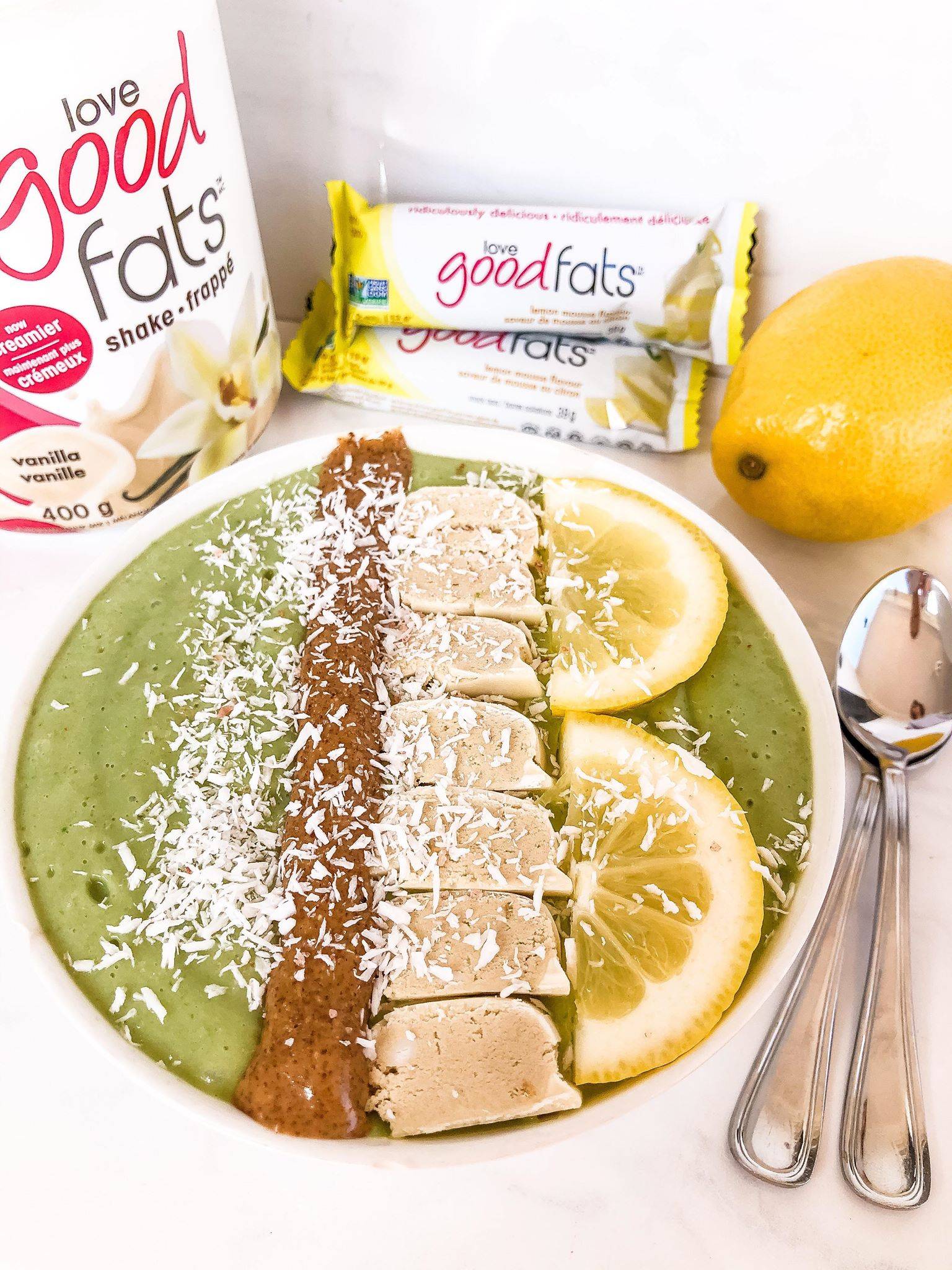 keto key lime pie smoothie bowl
A key lime pie smoothie bowl made with Love Good Fats keto-friendly vanilla shake mix, and plant-based milk, topped with good fats and low-carb, low-sugar keto snack bar. Tastes exactly like a key lime pie that is made without the sugar.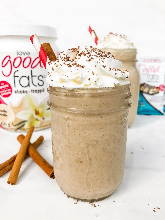 two way keto eggnog

Kick off the holiday cheer with these delicious Keto Eggnog recipes. Whether you like it warm or chilled, we have got you covered.
click here for breakfast recipes
keto almond flour pancakes
Weekend breakfast routines don't have to change while practicing KETO. These pancakes freeze wonderfully -store in an airtight container with little pieces of parchment paper between them. Reheat in the oven at 350 degrees until warm all the way through.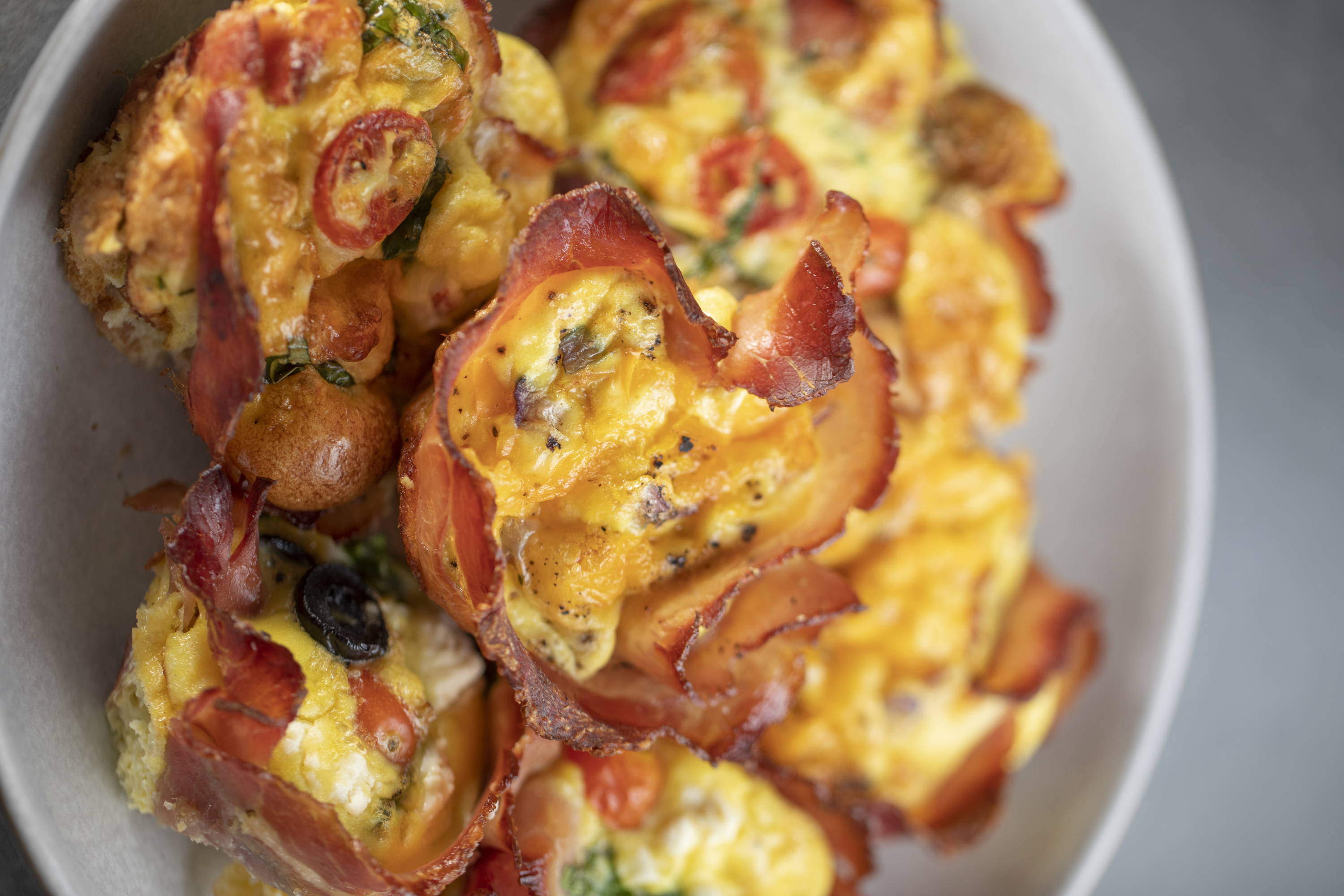 ham and eggy cups
These little breakfast or lunch cups are a great way to get a nutritious KETO friendly meal when you're on the go in the morning! Eat them fresh out of the oven or make a big batch and freeze individually and reheat as needed.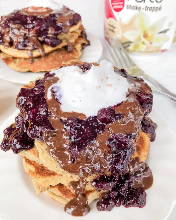 low carb pancakes with blueberry compote

The fluffier the better, that's our motto when it comes to pancakes, and with that in mind these pancakes are the perfect breakfast option for the entire family. They're low-carb, low-sugar, and made with our keto-friendly vanilla shake powder that is full of high fats.
click here for snack recipes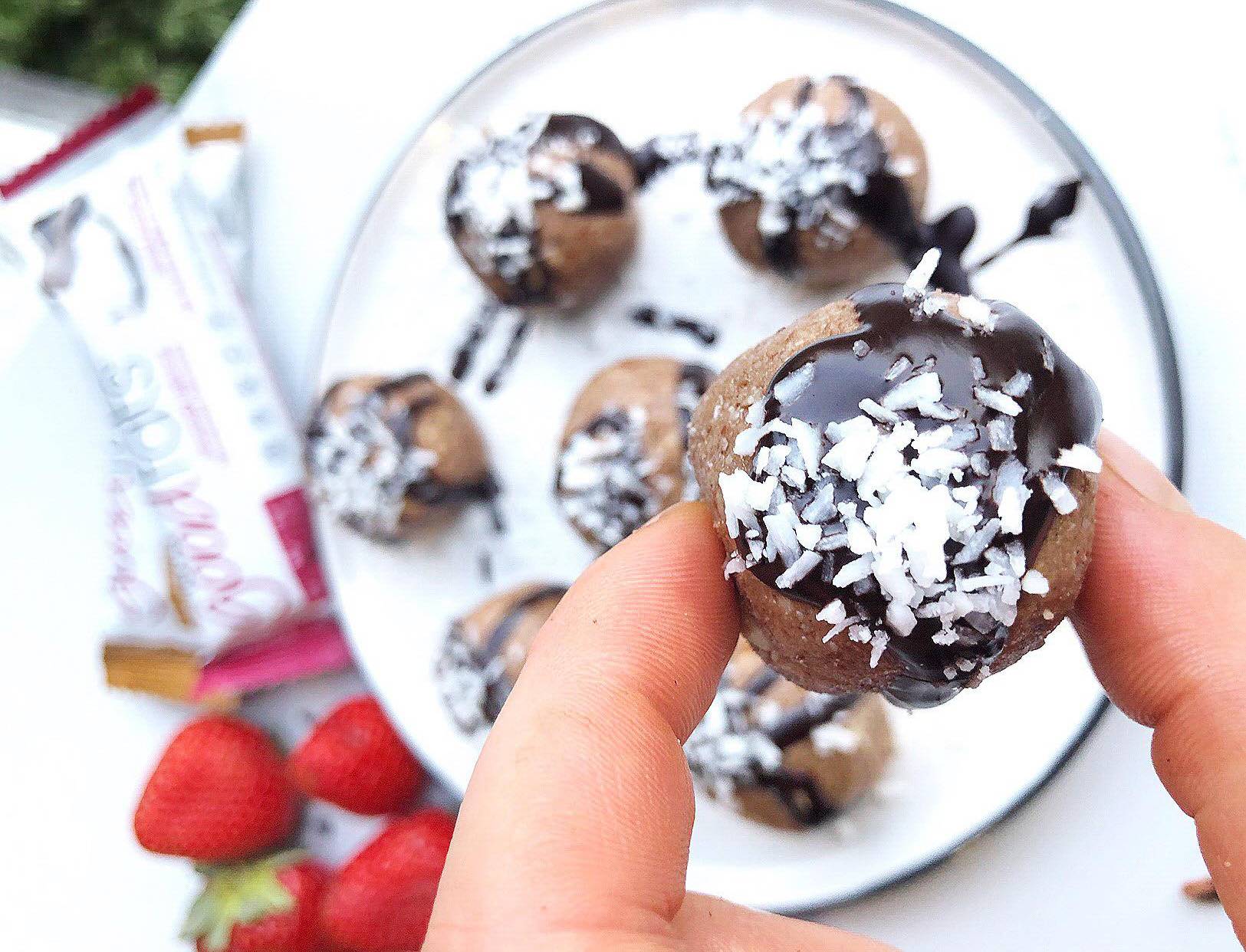 coconut chocolate chip peanut butter bites
Always looking for easy-to-make snack options for your mid-day cravings or when you're on the go? Go ahead, we've got you covered.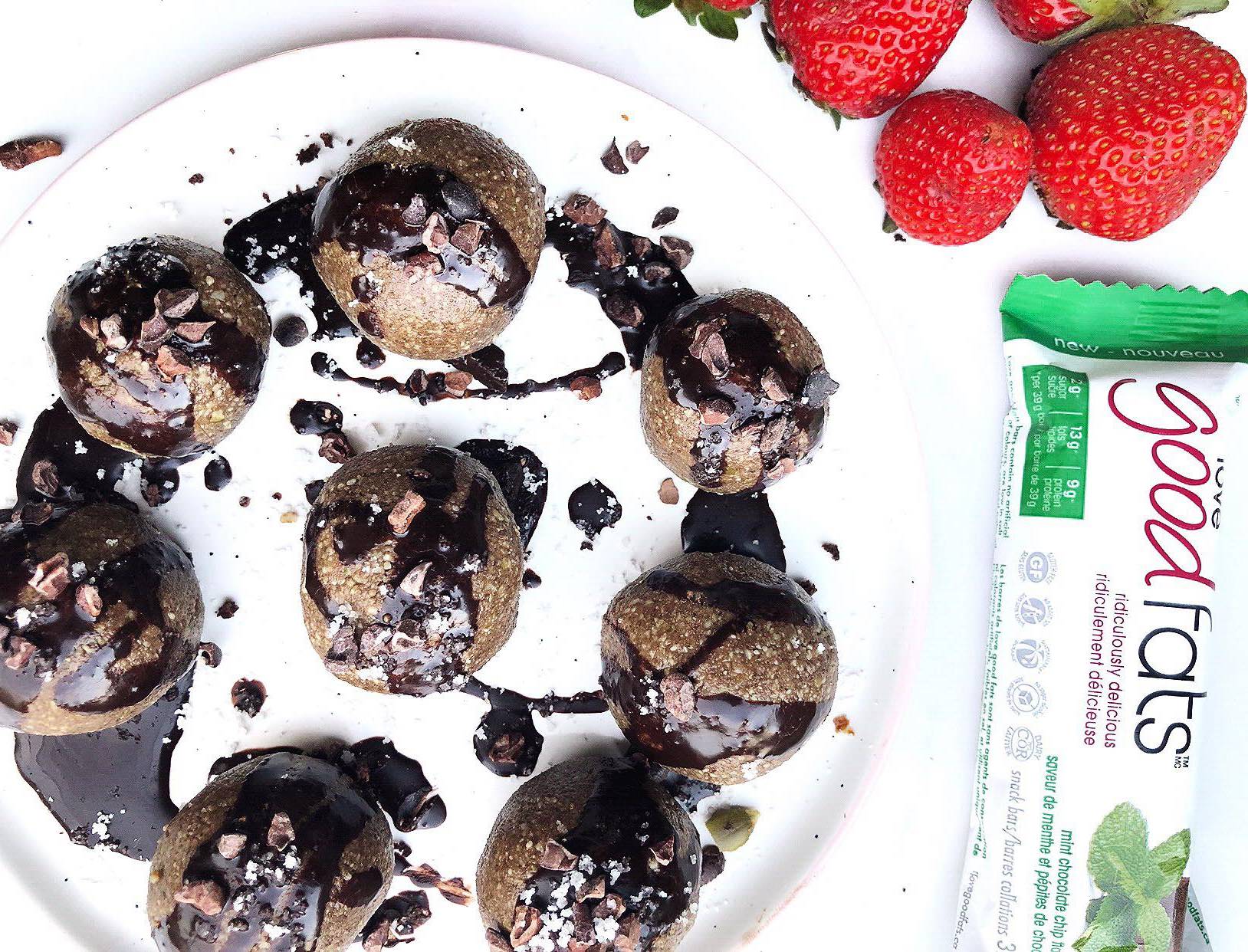 mint chocolate pumpkin peppermint patties
Strong and fresh, this one has a unique flavour to entice your taste buds. Are you excited to try it?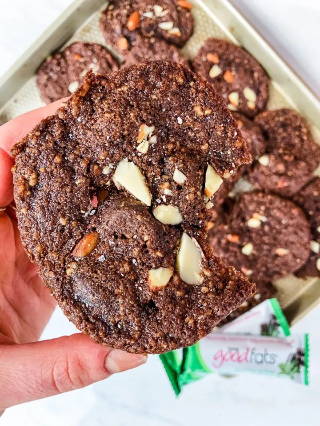 low sugar chocolate mudslide with double chocolate chunk

This low sugar, keto friendly gluten free chocolate cookie will cure your chocolate cravings. The cookies are also dairy free.
click here for meals recipes
keto kale caesar salad
The keto version of Caesar salad is here! Sumptuous and delicious, this salad is a great meal idea for a filling lunch or dinner.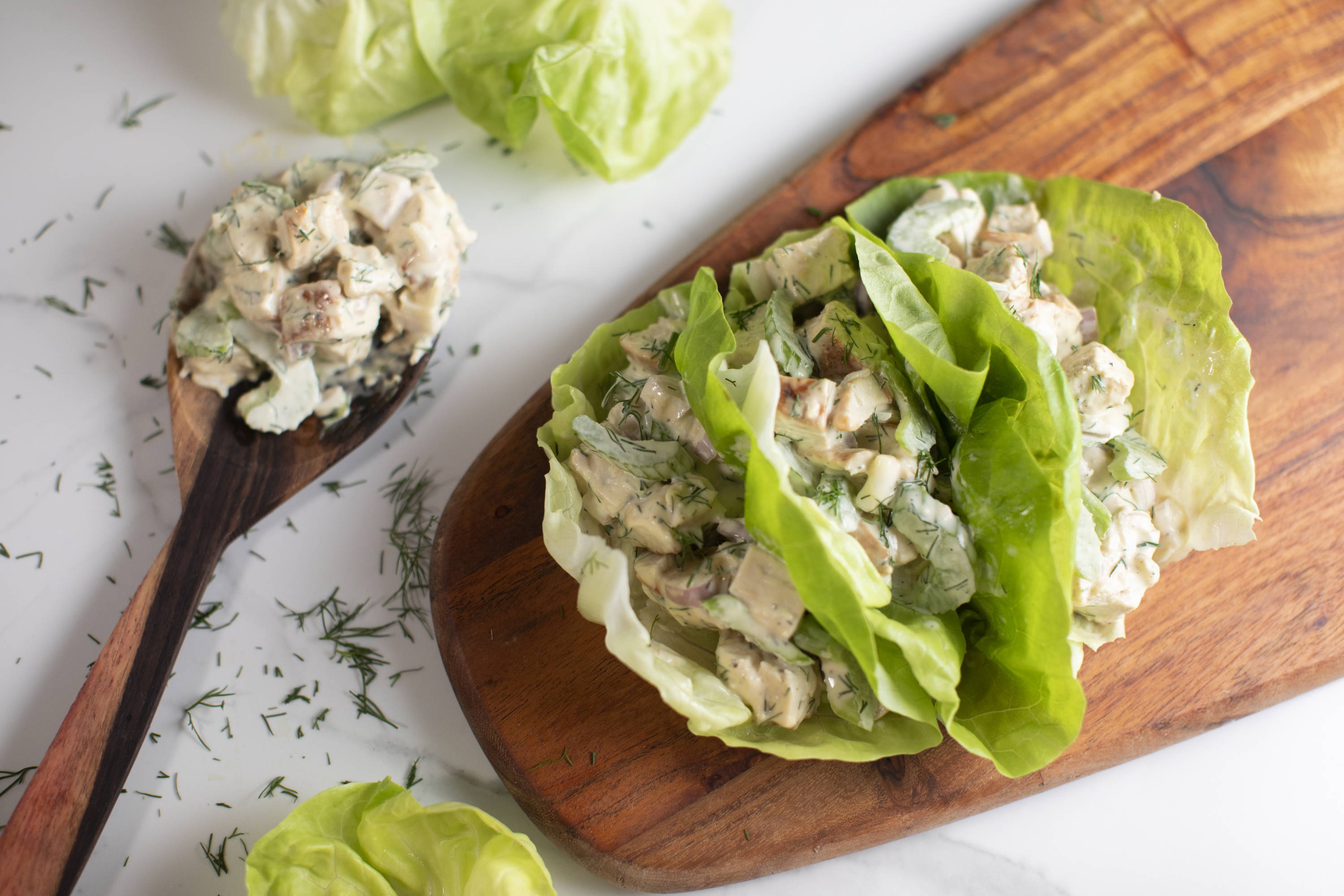 pan-seared chicken dill salad 
 A clean KETO version of a classic. This chicken salad is full of good fats and will make you feel fuller longer.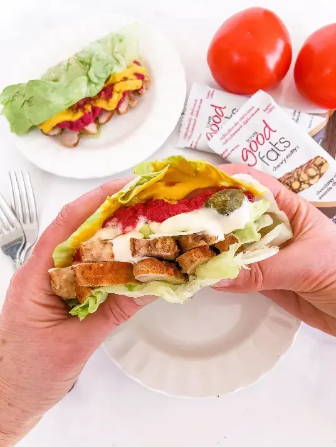 pan-seared chicken dill salad 
 A clean KETO version of a classic. This chicken salad is full of good fats and will make you feel fuller longer.
click here for dessert recipes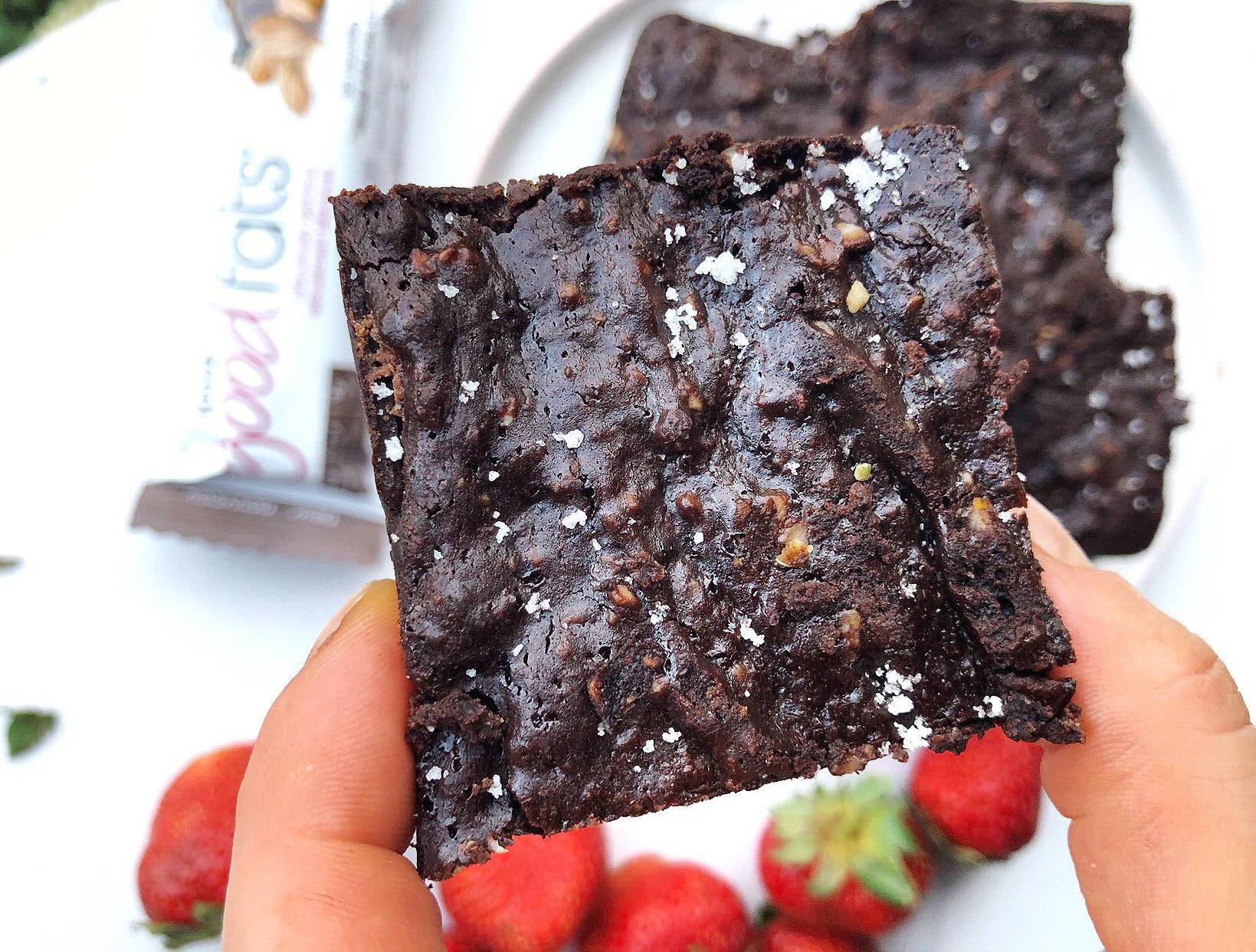 best ever chocolate chunk brownies
Pure. Chocolate. Heaven. A chocolatey, chunky brownie to treat yourself with some decadent flavors!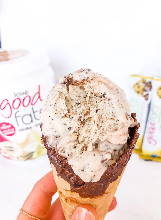 keto coffee and cream ice cream with cookie dough chunks
Creamy coffee ice cream with hints of vanilla and bites of Love Good Fats' chocolate chip cookie dough bar. This dessert will be your favorite ice cream in one bite. This recipe is low carb, low sugar, and keto-friendly.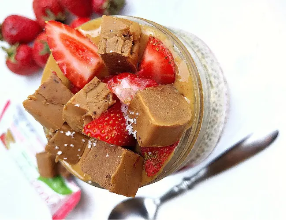 fully loaded peanut butter & raspberry jelly parfait
A delicious keto friendly layered dessert with raspberry jam, peanut butter chia seed pudding and some mouth-watering toppings is always a treat to the eyes and the taste buds. Love Good Fats peanut butter and jelly bar makes a delicious addition to this recipe.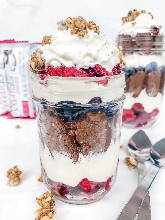 keto christmas trifle

The perfect dessert to make your Christmas table look spectacular! The best part…it's so easy to make!