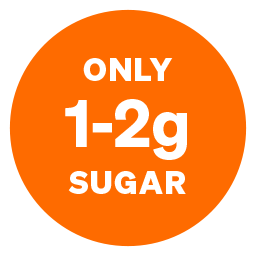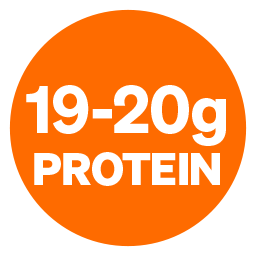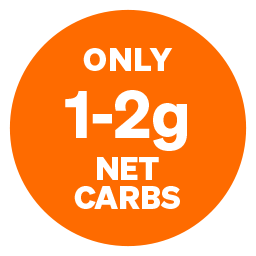 The cleanest 20g protein bar
Love What's Good for You – our protein bars provide optimal nutrition, packed with protein and minimal ingredients
Love Good Protein bars keep you feeling fuller longer while nourishing your body. Our unique combination of ingredients provides a creamy, chewy center wrapped in a decadent chocolatey coating with a slight crunch.
No chalky aftertaste
Almost no sugar
Keto-friendly
Clean ingredients
Protein Deliciousness. Delivered.
The Love Good Protein bar blend features whey and collagen working together to achieve your wellness goals and are available in 3 delicious flavours.
So good it'll make you fall in love again!

You definitely need to try these today!

Finally, a healthy bar that actually tastes great!

10,000+ Verified User Reviews
Your Questions, Answered.
What are the benefits of eating a protein bar?
Protein bars are a great way to add additional protein in a delicious and convenient format, providing a source of energy to help you get through your day no matter what activity you are performing!
What are the sources of protein in the bar?
Our unique protein blend consists of collagen hydrolysate, whey protein isolate, calcium caseinate, and soy protein isolate.
How much sugar does the bar contain?
Only 1-2g of sugar per serving.
Is the bar Keto friendly?
Yes, all of our products are keto-friendly.
Do these products contain nuts?
Yes, our protein bars may contain traces of nuts. Please always be sure to check the ingredient labels before consuming our bars.
Do you offer a variety pack?
Soon… We will be offering a variety 12-pack online so you can try all three of our delicious options at once! It will be available soon.
Our mission is to empower everyone to embrace a new way to snack. Nourish your mind, body, and spirit with good fats, plenty of fibre, and nearly no sugar. Say hello to the benefits of a healthy, balanced lifestyle.
Our number one priority is making products that are ridiculously delicious and easy to enjoy. From our melt-in-your-mouth truffle-like chocolatey bars to our Chewy Nutty bars and sugar-free chocolates – we craft products that you can feel good about and will love eating.
Looking for more? We've got you covered!
Made with clean natural ingredients, our low sugar snack bars and sugar-free chocolates are melt-in-your-mouth delicious.
With premium natural ingredients and only 1-2g of sugar, our ridiculously delicious truffle keto bars are where we made our name.
Perfect for on the go, our Chewy Nutty bars are packed with crunchy nuts and have only 1-2g of sugar.
Our sugar-free Chocolate Thins have a fruity aroma and decadent taste like nothing you've tried before!