Keto Iced Spicy Hot Chocolate Smoothie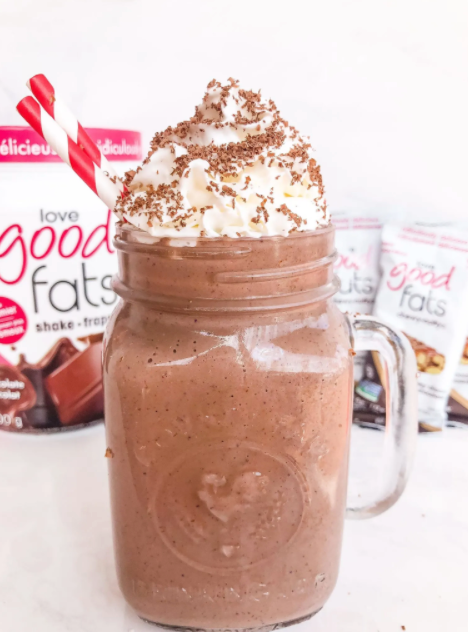 An iced low-sugar, keto-friendly hot chocolate with a dash of spice and your favorite plant-based milk is the perfect drink for any hot summer afternoon.

INGREDIENTS
for Smoothie
1 scoop Love Good Fats chocolate shake mix
1 tbsp cocoa powder
½ cup frozen cauliflower
1 cup almond or coconut milk
1/2 tsp vanilla
Pinch pink Himalayan salt
Pinch of cayenne pepper
1/2 cup ice cubes, 6-10 cubes
Optional: 1 tsp stevia or sweetener of choice
Whipped Coconut Cream & shaved dark chocolate for garnish
DIRECTIONS
Add all of the ingredients to a high-speed blender and blend until smooth.
Top with whipped coconut cream and chocolate.